ROUND BACK
COVID-19 Corona Virus Prevention Measure Notice
Thank you for your ongoing support at our clinic/studio.
Despite this unprecedented challenge, we have decided to continue to provide our services with the following caution and health measures. This is based on the provided information from government bodies and institutions.

1. Daily check on body temperature and health status of all staff members
2. Face masks on all staff members
3. Implementing hand-washing and disinfection throughout service
4. Thorough ventilation throughout service

We value safety and health of all our staff members, patients and clients.
We sincerely thank you for your understaning and continuing support.
ABOUT
Round back is not a diagnosis, rather it is one of postural syndromes. Not only does it look bad, it also stresses your body in the long run. Round back makes your head shift forward and compresses internal organs.
CAUSE & SYMPTOM
① Bad posture (Deskwork/Smartphone use)
② Muscle imbalance
③ Fatigue (Mental stress/lack of sleep)
It is well-known that round back causes a lot of health problems. It starts with bad look, stiffness at neck and back. This leads to pain and neurologic symptoms without proper intervention. Finally, your brain, cardiovascular and digestive functions become compromised.
・Pain in neck, back and low back
・Numbness and tingling
・Dysfunction of cardiovascular and digestive system
・Chronic fatigue
・Brain dysfunction such as memory loss or lack of focus
BEFORE & AFTER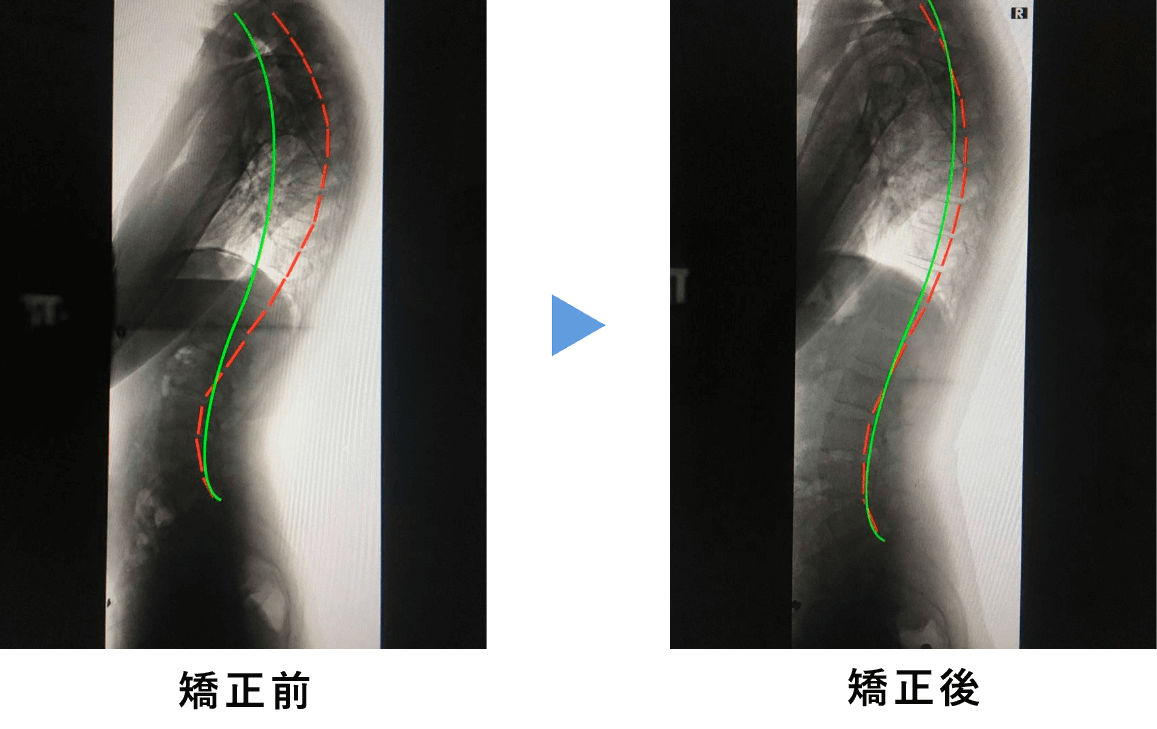 The green line is an ideal or normal curve, and the red one represents a patient's. The photo on left is before CBP®︎ (Chiropractic BioPhysics) correction, and the one on right is after 3 month correction. You can see a clear change in the red lines from being excessive curve to restoring a more natural curve.
WHY US
② Advanced knowledge and skill

CBP®︎ is the most evidence-supported posture correction method to date. We provide this to correct your round back.
① Confidence

We are the only CBP®︎ certified doctors in Japan. We have treated more than 1,000 patients with straight/military neck in Japan and the U.S.
③ Evidence-based approach

Your x-ray images lead us to what approach works for you the best. We will report all findings with you, so that you can make informed decisions.
REVIEW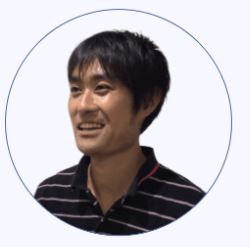 Mr. Yu Nagai
Posture problem
FEE
■X-ray

¥12,000
■X-ray Analysis

¥5,000
■CBP®︎ Corrective Care

¥7,000
ACCESS
Active-Ageing Chiropractic Tokyo

2F 2-7-3 Tamagawa
Setagaya-ku, Tokyo, 158-0094
・4 minutes on foot from Futako-Tamagawa station
・8 minutes on foot from Kaminoge station
【TEL】03−6312−4223
【Hours】9:00〜21:00
※ No scheduled holidays